2014 was another excellent year for cinema, in my opinion. It saw the release of several landmark films and array of great ones. Without further adie, here are my top 10 films of 2014...
Honourable mentions:
The Guest, The Babadook, Fury, Life Itself, Night Moves, An Honest Liar, Maps to the Stars, Still Alice, Interstellar, Cold in July, Joe, Dawn of the Planet of the Apes, Only Lovers Left Alive
10. Enemy
Country:
Canada/Spain
Director:
Dennis Villenevue
Stars:
Jake Gyllenhaal, Melanie Laurent & Sarah Gadon
Plot:
A school teacher's mundane life is turned upside down when he spots his exact double while watching a film.
My Rating: ****1/2
"Chaos is order yet undeciphered"
As a psychological thriller, 'Enemy' has so many elements that appealed to me; the moody tone, the creepy atmosphere, the haunting score and a complex central performance. Gyllenhaal gives two of the best performances of the year.
9. What We Do in the Shadows
Country:
New Zealand
Director(s):
Jermaine Clement & Taika Waititi
Stars:
Jermaine Clement, Taika Waititi & Jonathan Brugh
Plot:
A documentary follows the lives of a group of vampires and how they cope with being blood suckers, hilarity ensues.
My Rating: ****1/2
"One year I went to the Unholy Masquerade dressed as Whoopi Goldberg from Sister Act 1 and Sister Act 2: Back in the Habit. It didn't go down so well because she was a nun, vampire's don't like nuns"
'What We Do in the Shadows' is a hysterically funny mockumentary that takes the tired vampire genre and makes it fun again, with incredible wit, charm and incredible comedic talent. Everyone in the cast brings their A game which is some wonderful and endlessly endearing characters. This is arguably the funniest film of 2014 and one of the finest comedies in years.
8. Birdman: or (The Unexpected Virtue of Ignorance)
Country:
United States
Director:
Alejandro Gonzàlez Iñárritu
Stars
: Michael Keaton, Edward Norton & Emma Stone
Plot:
A fading actor looks to orchestrate a successful play in one last attempt to reclaim past glory
My Rating: ****1/2
Full Review
"You're doing this because you're scared to death, like the rest of us, that you don't matter. And you know what? You're right. You don't. It's not important. You're not important. Get used to it."
Blurring the line between fact and fiction. Dozens of film do it yearly, but few blur that line more, or do so in such spellbinding fashion, than Alejandro González Iñárritu does with 'Birdman (or The Unexpected Virtue of Ignorance)'. As incredible as the film is in so many areas, it would ultimately fall short of greatness if the lead performance was anything less than stellar, fortunately Keaton goes above and beyond the call of duty, turning one of the most mesmerizing and layered performances in recent memory. Keaton is able to convey a character so haunted by regret, desperation and yearning for one more chance to prove that he matters.
7. Foxcatcher
Country:
United States
Director:
Bennett Miller
Stars:
Steve Carrell, Channing Tatum & Mark Ruffalo
Plot:
Based on the true story of wrestling coach John du Pont and the Schultz brothers, and the unlikely circumstances that followed.
My Rating: ****1/2
"Coach is the father. Coach is a mentor. Coach has great power on athlete's life."
Another gripping biopic from director Bennett Miller that features incredible lead performances from actors who completely lose themselves in their roles. Steve Carrell is almost unrecognizable as du Pont, giving an enigmatic and haunting portrayal of a strange man. Channing Tatum is equally brilliant and sheds his Hollywood heart throb/goofy comedy persona. Ruffalo is excellent as usual, giving a performance that is full of class. 'Foxcatcher' is an expertly crafted drama that's excels in all areas.
6. Inherent Vice
Country:
United States
Director:
Paul Thomas Anderson
Stars:
Joaquin Phoenix, Josh Brolin & Katherine Waterston
Plot:
In 1970's Los Angeles Private Investigator, Larry "Doc" Sportello investigates a convoluted mystery which sees the disappearance of his ex girlfriend.
My Rating: ****1/2
Full Review
" Doc may not be a "Do-Gooder" but he's done good."
'Inherent Vice' plays the way it should, like it is slowly being pieced together in the mind of a drug fuelled bystander. The way in which the narrative unfolds is crude, confusing and filled with loose ends, this is where the genius of it lies. 'Inherent Vice' is a viciously unique experience, brimming with a pulsating and infectious energy. Whether it's as a comedy, a crime-drama, a neo-noir or a mystery-thriller, 'Inherent Vice' is compelling on all levels. Another masterfully crafted film from arguably the bravest and boldest filmmaker on the planet.

5. The Grand Budapest Hotel
Country:
United States
Director:
Wes Anderson
Stars:
Ralph Fiennes, F. Murray Abraham & Tony Revolori
Plot:
A famous concierge and his trusted lobby boy become entangled in a murder plot.
My Rating: ****1/2
"There are still faint glimmers of civilization left in this barbaric slaughterhouse that was once known as humanity... He was one of them. What more is there to say?"
The first time I saw 'The Grand Budapest Hotel' in cinemas, I was disappointed, not because I didn't like the film because I did, I was disappointed because I didn't love it. I feared by admiration of Wes Anderson's work was wearing thin. The second time I saw 'The Grand Budapest Hotel', I didn't take in those high expectations and sense of anticipation and I enjoyed so much more. The third time I saw 'The Grand Budapest Hotel', this time at home, I think I can say I finally love this film and I now recognise it as one of Anderson's absolute best. TGBH is a wonderfully humorous, whimsical and ultimately emotional experience, that brings Anderson's trademark vibrancy and precise articulation. Beautifully written by Anderson and Hugo Guinness, and visually impeccable. Amazing cast too, Ralph Fiennes is PHENOMENAL! One of the best performances of the year. 'The Grand Budapest Hotel' is a film that just gets more and more wonderful with each viewing. I look forward to plenty more revisits.
4. Gone Girl
Country:
United States
Director:
David Fincher
Stars:
Ben Affleck, Rosamund Pike & Neil Patrick Harris
Plot:
After the mysterious disappearance of his wife, Nick Dunne must withstand a media circus that believes he may be the culprit.
My Rating: ****1/2
Full Review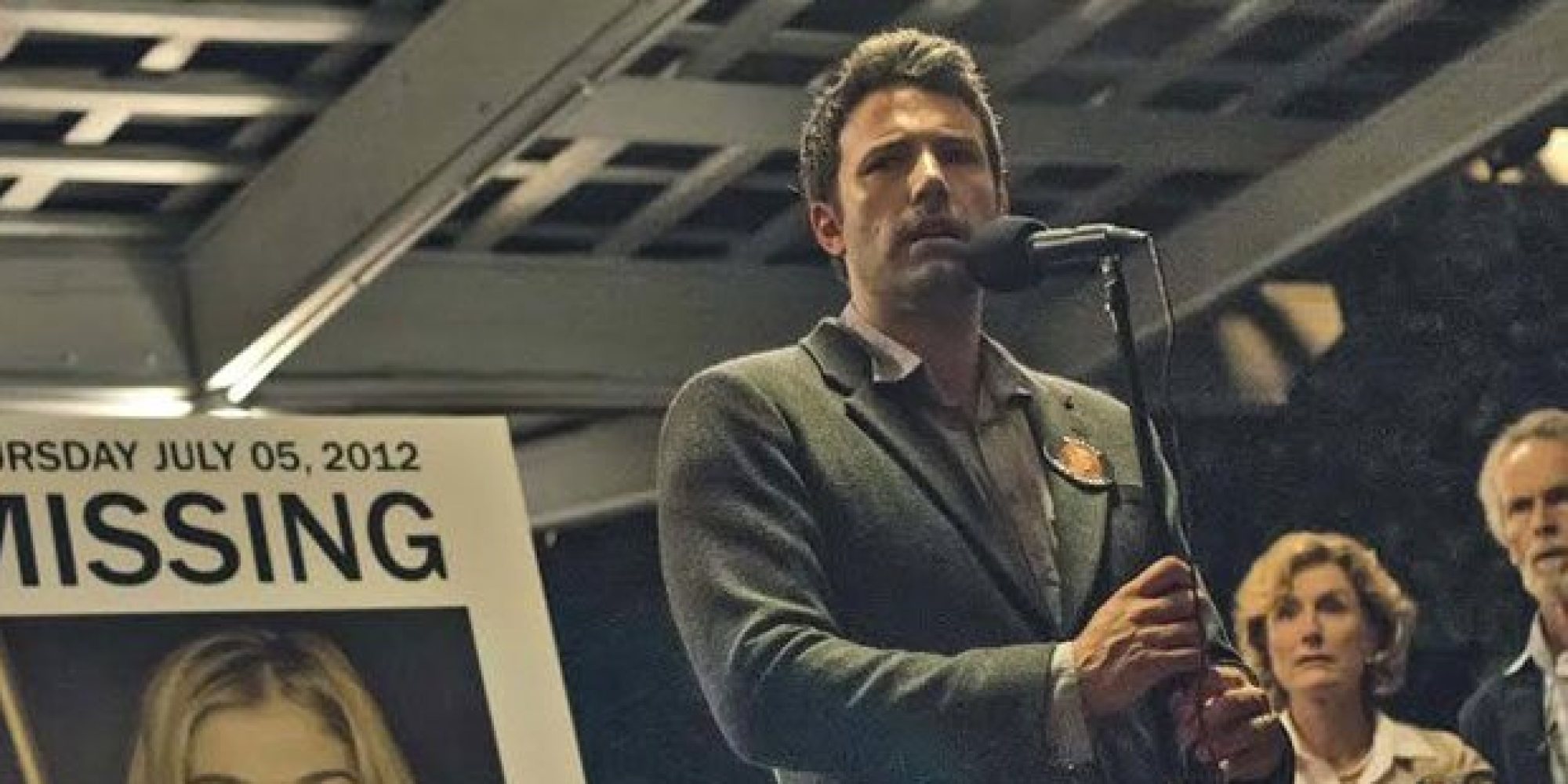 "What are you thinking? How are you feeling? What have we done to each other? What will we do"
'Gone Girl' does for marriages what 'Jaws' did for sharks. The film works as a tale of domestic unrest and the secrets that lie beneath the seemingly perfect marriage. It seems like a tall task for any filmmaker to orchestrate all these elements into a perfect blend but Fincher is no ordinary filmmaker and 'Gone Girl' is no ordinary film.
3. Nightcrawler
Country:
United States
Director:
Dan Gilroy
Stars:
Jake Gyllenhaal, Rene Russo & Riz Ahmed
Plot:
A opportunistic man becomes a crime journalist but he blurs the line between being an observer and a criminal.
My Rating: *****
Full Review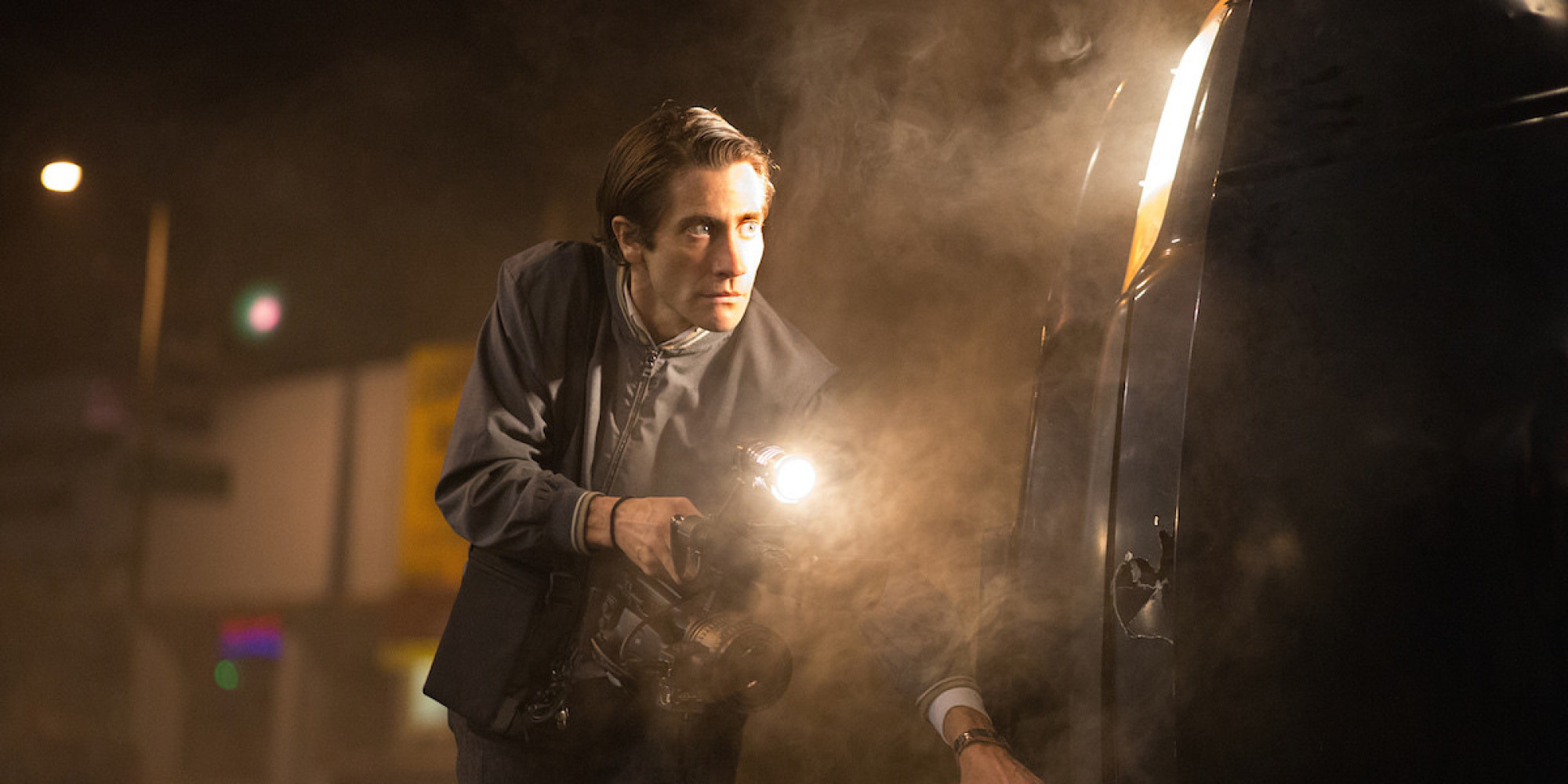 "Do you know what fear stands for? False Evidence Appearing Real."
Jake Gyllenhaal gives a truly a mesmerizing performance as Lou Bloom, A character and performance that effortlessly blends charisma and charm with aggression and savageness. Gyllenhaal completely disappears into this character, in appearance, mannerisms and everything else, Gyllenhaal IS Lou Bloom.

'Nightcrawler' is a truly riveting and thrilling character study of one of the most rich and complex characters in many years. An endlessly wonderful film that is easily one of my favorites of 2014.
2. Boyhood
Country:
United States
Director:
Richard Linklater
Stars:
Ellar Coltrane, Patricia Arquette & Ethan Hawke
Plot:
The life of a young American boy from the age of 6 to 18
My Rating: *****
Full Review
"You don't want bumpers, life doesn't give you bumpers"
This is not just the film that was 12 years in the making, it's 100 years in the making! Ever since the employees left the Lumiere Factory, ever since the train arrived at La Ciotat, and ever since George Melies' Trip to the Moon, Cinema has been building towards Richard Linklater's ground breaking masterpiece 'Boyhood'. A truly groundbreaking and courageous piece of cinema that will undoubtedly deserve to go down as one of the most important films ever made.
1. Under the Skin
Country:
United Kingdom/United States/Switzerland
Director:
Jonathan Glazer
Stars:
Scarlett Johansson
Plot:
An alien seductress prays on lustful men in Scotland
My Rating: *****
Full Review
"You don't want to wake up, do you?"
While it was very heavily rivaled by my #2 pick for film of the year, Jonathan Glazer's surreal, haunting, disturbing and ultimately touching 'Under the Skin' reigns supreme as my favorite film of 2014. It's a film that is so dense in symbolism and filled with different meanings, and like an extra terrestrial it can shift to become so many different things, whether it be an art house film, a drama, a horror, a thriller, a science fiction or a commentary on the human condition, 'Under the Skin' can be seen as any one of those things, and a masterful one at that. Scarlett Johnasson is absolutely incredible, not only giving the best performance of the year, but one of the best of the 21st century. In my initial review of the film, I predicted that this would become one of my all time favorite films, and after 4 viewings throughout the year, I was on the money. 'Under the Skin' is a modern masterpiece.